The GC3 vs GCquad are both professional-grade launch monitors that offer great accuracy, versatility, and so much more.
However, when it comes to choosing between these two, you should have enough information like ball data, battery life, price, and more, to guide you on the right choice.
This article on GC3 vs GCquad offers in-depth information on these two launch monitors, their differences, pros, cons, and a lot more.
What Is the Difference Between GC3 and GCQuad?
The major difference between the Gc3 and GCquad launch monitors is that the GCquad provides more club data than the GC3. The GCquad provides additional club data like loft/lie, face angle, impact location, closure rate, and putting data which the GC3 does not.
You may also like my Bushnell Launch Pro vs Skytrak Launch Monitor Comparison.
GC3 vs GCquad Comparison Table
For this article on GC3 vs GCquad, below is a table of comparisons for these launch monitors:
Product
Camera
Camera
Triscopic Camera
Quadrascopic Camera
Finishing Material
Finishing Material
Molded Plastic
Shock-Mounted Die-Cast Aluminum
Hitting Zone
Hitting Zone
7" x 10"
18" x 14"
Ball Speed
Ball Speed
150 mph
150 mph
Launch Angle
Carry Distance
Carry Distance
260 yards
269 yards
Battery
Battery
Fixed lithium-ion battery
Interchangeable Lithium Battery
Display Type
Display Type
Standard Transflective LCD (Touch screen enabled)
Premium Reflective Memory Display (outdoor View Ability)
Weight
Battery Life
Battery Life
5-7 hours
6-8 hours
Price
Bluetooth
Foresight Sports GCQUAD Launch Monitor Review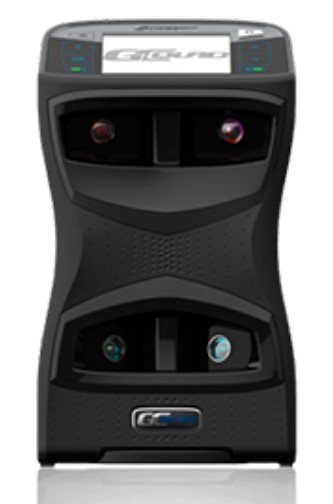 The GCquad launch monitor is one of the best monitors you can get on the market today. Just the right device to help you improve your game. With its quadrascopic camera that captures data accurately, a weather-resistant body frame for you to enjoy your game at any time, and an NR LED lighting system that eliminates the need for flash replacement. It also offers a wide array of club data.
Pros & Cons of GCquad
Pros
It is very easy to set.
It is designed to be easily carried around indoors and outside.
Its transflective LCD display is readable both indoors and outdoors.
Its barometric sensor adjusts data readings based on atmospheric conditions.
It is affordable compared to most launch monitors with similar specs.
It gives accurate data.
It has a long-lasting battery of over 5 hours.
Cons
It does not offer all club data, such as face angle, loft & lie, closure rate, and impact location, nor does it offer putting data.
Foresight Sports Gc3 Launch Monitor Review
The GC3 launch monitor is a professional monitor which uses a triscopic camera system to capture data. It has a transflective LCD display that is readable both indoors and outdoors. It has a portable design and uses a direct to screen data output method. The display is a touch screen making it easier to navigate through your scores.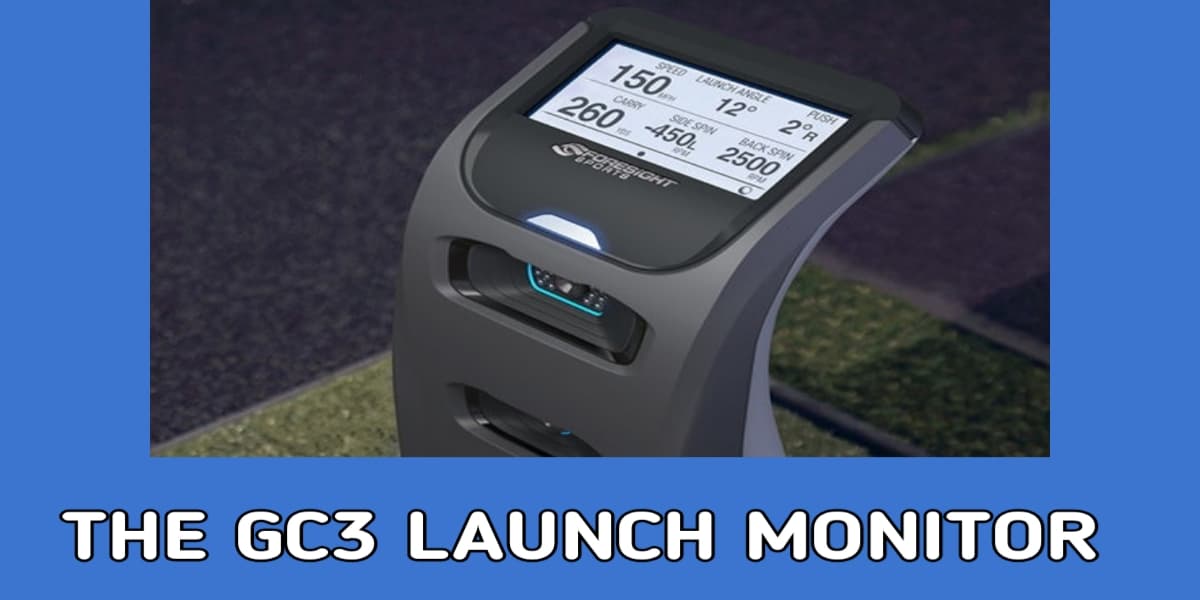 Camera Comparison Between Foresight Gc3 vs GCquad Launch Monitors
GCquad has an advantage over the GC3 in regards to its cameras. It uses an all-new advanced quadrascopic camera to record very accurate ball data.
The GC3 launch monitor's offer in regards to cameras isn't far-fetched from what the GCquad offers. It uses a triscopic camera type to gather accurate ball data too. 
Finishing Material
GC3 has its finishing as molded plastic. While this gives it added durability, the GCquad has a better longevity level with a finishing of shock-mounted die-cast aluminum. If you are going to have your launch monitor placed on the ground while you hit your balls against a net, you will probably need it to have all the protection it can guess.
Hitting Zone
GC3 allows you to place your ball at a hitting zone of 17.8 x 25.4 mm, the GCquad on the other hand offers more hitting distance. You can place your ball at 45.7 x 35.5mm and still get accurate ball data.
Ball Speed
GCquad can record a ball speed of about 156mph (standard), That's about 6mph more than the GC3.
Display Type
Gcquad uses a premium reflective memory display while the Gc3 uses a touch screen enabled standard transflective LCD display mode. Both offer awesome and very clear views of your data.
Weight Difference
The GC3 has a reduced weight when compared to the GCquad making it more portable and convenient to carry around. The GC3 weighs 5lbs while the GCquad weighs 7.5 lbs.
Price Comparison: Foresight Gc3 vs GCquad
When it comes to price, the GC3 launch monitor is more pocket friendly, with a price of $7500. The GCquad on the other hand comes at a price of $11,000. This may come off as too expensive to some individuals, however, when compared to its features, it's well worth the price.
GC3 vs GCquad Launch Monitors: Which is better?
The Gcquad is better than the GC3. It offers more accuracy and club data like added club data, accuracy, finishing, battery life, hitting zone, and more. However, if you find the price of this launch monitor a bit high, the GC3 can get the job done.
Why Choose GCquad over GC3?
In simple terms, if you want more club data, accuracy, durability, and battery life, then the GCquad is the launch monitor for you. This launch monitor will help you improve your swing.
Conclusion
The GC3 launch monitor is more like a middle man between the GC2 and the GCquad, offering a little bit of both worlds. With its triscopic camera, the GC3 is equally capable of giving you accurate ball data. It has limited features when compared with the GCquad, but considering the wide difference in their prices, you shouldn't be expecting otherwise.
If you can afford the GCquad launch monitor, then you are out to get the best package a launch monitor can offer you. It uses 4 cameras to give more accurate results, has a longer battery life compared to most launch monitors, an interchangeable battery, shock-mounted cast aluminum body, and the feature that tops it all, it provides added club data and putting data. You can use this launch monitor out in the winter, I like to call it an all-weather launch monitor.
I hope you enjoyed reading this article on GC3 vs GCquad.