About Best Golf Carts, Inc.
Best Golf Carts, Inc. is your one-stop source for all things Golf Carts, UTVs, and ATVs. Our expert team offers a comprehensive guide on maintenance, golf gear buying and education, ensuring a smooth and enjoyable off-road experience.
Top 5 Best Golf Carts in 2023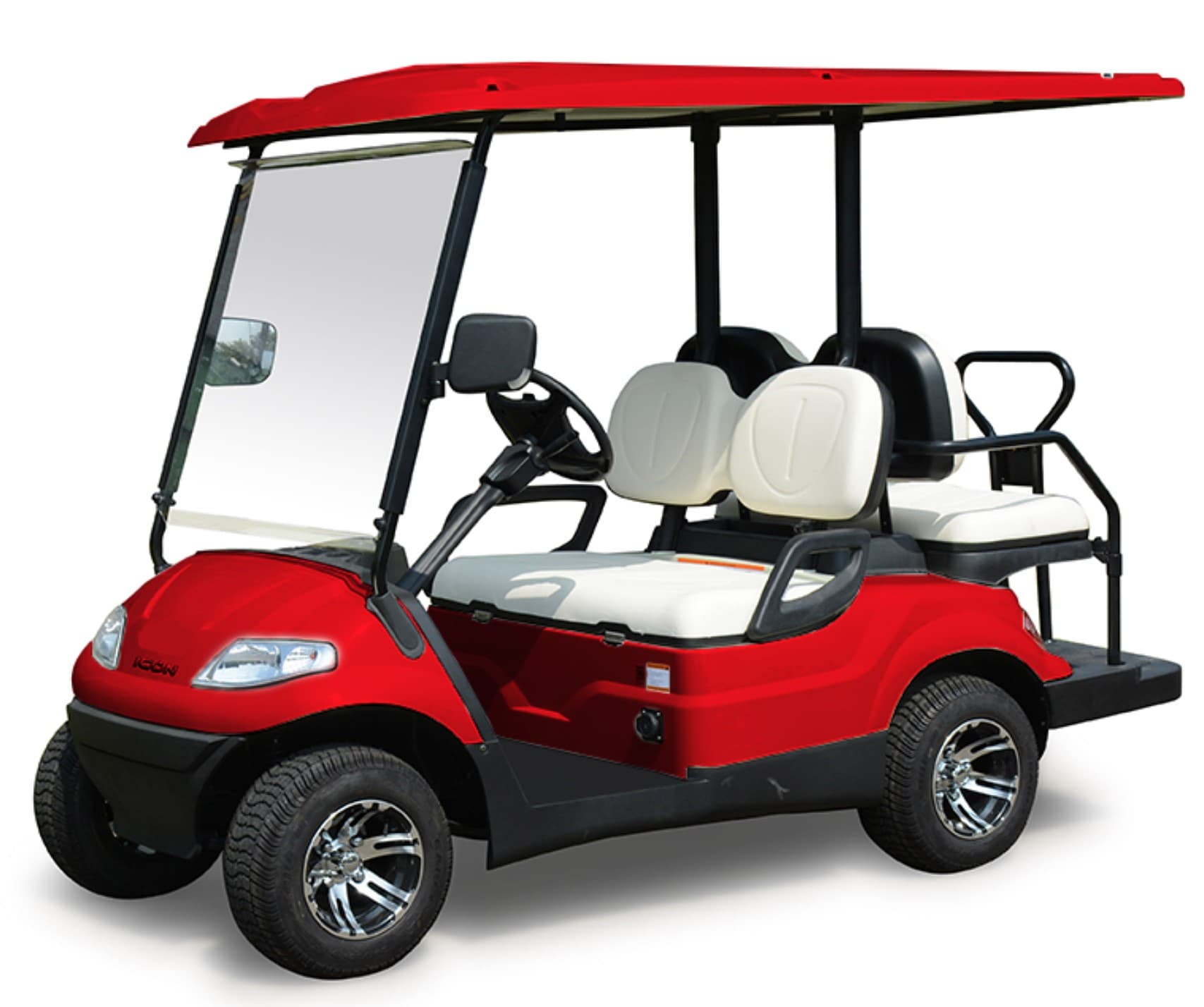 1. Icon Golf Carts
Icon Golf Carts are the #1 electric golf cart on the market right now. These 48v carts have been trending and dominating the electric golf cart industry since their launch.
2. Evolution Golf Carts
Evolution Electric Vehicles offers a range of electric golf carts for personal and commercial use. The company offers five models with lifetime frame warranty and assembled at two locations in the USA.
3. Advanced EV​
Advanced EV​ company makes stylish carts that look good on the streets. Their golf carts are a complete package as they are perfect for offroading as well as street driving.
4. Bintelli
Bintelli EVs are in the talks for their affordable pricing and feature-packed golf carts. They are an American company that produces street legal golf carts that can go up to 25mph. Read more about them in our Bintelli Golf Cart Reviews article.
5. Vitacci
Vitacci has an interesting off road golf cart called the T40, that has a 48v 150A lead-acid battery. Due to it being electric yet having off roading capabilities, it is very popular among golfers. Check out our detailed Vitacci Golf Cart Review, if you want to know the details of this awesome electric buggy.